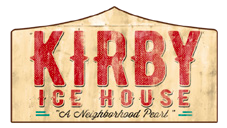 Terms & Conditions | The Woodlands
CREDIT CARD AUTHORIZATION FORM
If you plan to start an open bar tab for your party and will not be present for the event, you are required to fill out and return a credit card authorization form to confirm your booking. This card MUST be the card that will be charged on the day of your event in accordance with a spending limit specified. After we send the proposal, your credit card authorization form must be filled out and returned within 14 days (including weekends). If it is not returned within that time frame, we reserve the right to cancel your event without advance notice. If you have not returned your forms during that 14 day time period and we receive another inquiry, we will give you 24 hours notice to return the forms before we cancel your event. We do not charge a fee, place a hold or charge a deposit, it is simply in case you leave without paying. A representative of the party that is authorized (in writing) must be present at the end of the event to sign for the bar tab.
OPEN BAR
If your guests are going to be on a single tab paid by you, it is required that you provide a credit card BEFORE the event begins. This means that if you are paying for your guests on one or more tabs, we will add 20 percent gratuity to the entire bill before you sign. Your guests cannot order a drink until this has been taken care of so please make sure this is the FIRST thing you do with a manager present. It is up to you whether you want to start a tab at the bar and with a cocktail waitress, though we recommend that you do. You will only have one tab at the bar, but will need to start a separate tab with each waitress you want serving your party. The waitresses have sections, so please start a tab with the one or two assigned to your area. You will have a check for every separate tab you start.
We will not notify you of your tab amount unless you have informed the event coordinator of your request in advance or have notified the manager on duty.
GRATUITY
We automatically add 20% gratuity to all bar and server tabs in the party. This is required.
AGE RESTRICTIONS
We are strictly 21 years of age and above. We do not allow babies or toddlers. Anyone under the age of 21 and guests with underage children will be turned away at the door.
PRIVATE EVENTS
Kirby Ice House does not close for private events unless otherwise approved by management in writing. All events must be open to the public.
RAIN
In the instance of inclement weather, we cannot guarantee that you will have a designated area indoors but we will do our best.
RESERVED SEATING / SEATING PREFERENCES
Seating will be reserved for up to 70% of the estimated headcount and we do not guarentee seating preferences.
FOOD
It is required that you inform the event coordinator of the restaurant you are catering from and what is being served. If there is a cooker, open flamed, etc., it must be approved. Please dispose of any catering materials you bring to the venue by the conclusion of your event. Your vendors are responsible for removing any items they bring in. WE DO NOT PROVIDE UTENSILS, PLATES, USE of ELECTRICAL OUTLETS OR ANYTHING FOOD SERVICE RELATED. Outside beverages are strictly prohibited. 
ALCOHOL
Beverages or Liquor is not permitted to be brought into the building due to TABC regulations. Gifts of beverages, liquid or display alcohol will not be allowed. 
DECOR
Any decorations must be removed after the event and there must be no trace of them upon removal. No glue, tape or staples allowed. Confetti, Glitter, Hay or any small particle decorations may not be brought in. Nothing with the potential of damaging the property is allowed. All decor must be approved by the event coordinator. Signage must be self-standing, such as an A-Frame or a Pop-Up sign. Decor should be kept to a minimum. We do not permit use of our electrical outlets, nothing may be plugged into an outlet. Tables may not be moved or rearranged unless approved in advance by the event coordinator or Manager on duty. No outside liquids of any kind may be brought in, including, auction, display or gift items. Giveaways or swag-bag items should be approved by the event coordinator.
AUDIO/VISUAL
No visual displays, speakers or microphones allowed unless otherwise stated by the event coordinator or management. 
ENTERTAINMENT
All entertainment must be approved by the event coordinator or management BEFORE booking.
ADVANCED APPROVAL REQUIRED
Events that require cover charge, ticket sales, fundraising, filming, auctions or petition signing all require advance approval by the event coordinator. The nature of the event and event details must be disclosed at the time of booking. Unauthorized events will be cancelled with or without notice.
VENDORS
All vendors must bring and set up all items needed for the event. Kirby Ice House staff will not set up any vendor items unless otherwise agreed to in writing. Tables will not be moved by Kirby Ice House Staff. Advanced approval is required to move any tables or change the layout of the building. 
EVENT COORDINATOR
The event coordinator will handle the logistics of your event up until the day before the event. On the day of, management will handle all details and have all information for your event as the coordinator will not be present.
AGREEMENT
I have read and authorized all terms in accordance to Kirby Ice House policies and procedures.